EYFS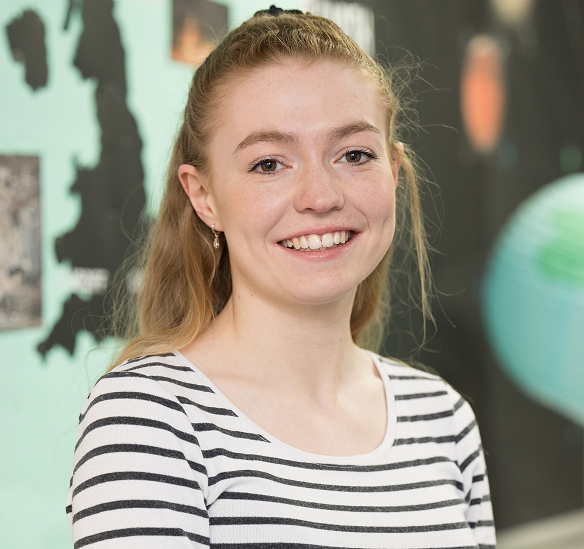 Welcome to EYFS:
Subject Coordinators: Mrs Herring and Mrs Freer
naomi.herring@bramhopeprimaryschool.co.uk
nicola.freer@bramhopeprimaryschool.co.uk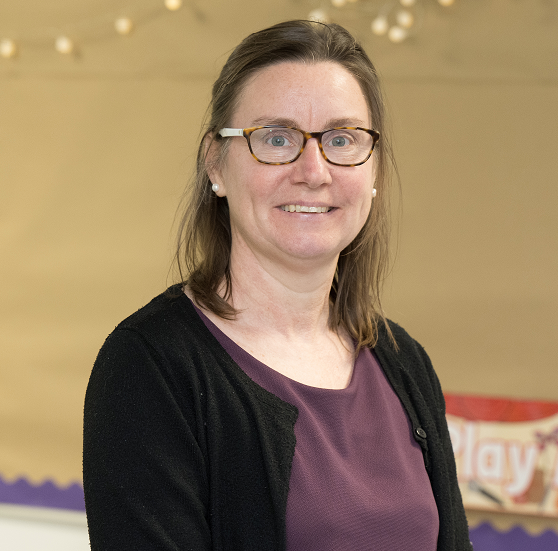 Introduction to EYFS
"Every child deserves the best possible start in life and the support that enables them to fulfil their potential. Children develop quickly in the early years and a child's experiences between birth and age five have a major impact on their future life chances. A secure, safe and happy childhood is important in its own right." Statutory framework for the Early Years Foundation Stage, Department for Education 2021.
In our school, we have two Reception classes of 30 children. Each Reception class has a reception teacher and teaching assistant. The two classes work as a unit to enable free flow across both classrooms and outdoor environment. All staff work together as a team.
Within Early Years at Bramhope Primary, we aim to:
Give each child a happy, positive and enjoyable start to their school life
Foster a love of learning
Create an enabling environment and a wide range of opportunities
Encourage children to develop independence
Offer a broad and rich curriculum that incorporates children's interest
Provide a curriculum that utilises the school's environment
Directly teach the literacy and numeracy skills which are essential for future academic success.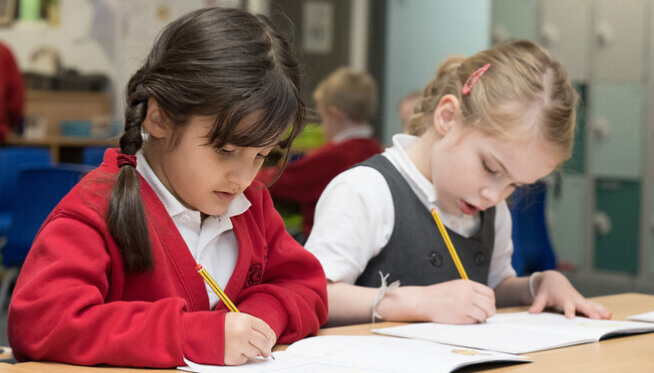 What makes EYFS different at Bramhope?
Our primary intent is to teach children how to become readers, writers and mathematicians.
However, our curriculum is broad and we want to inspire children to become artists, geographers, musicians, scientists, designers, historians' linguists and sportsmen and women.
Outside the classroom, we want to teach children to become good citizens.
Our school motto reflects our school philosophy. It has three core aims which are woven through our lessons:
Belong
Treating all children equally
Ensuring children feel that they belong in our school community
Enabling children to contribute to our local community
Helping children learn about the global community
Ensuring equality and diversity is woven through the curriculum
Therefore, we start the year with the topic All About Me which teaches the children that despite our differences, we all belong in our class, school and community and are valued equally. Our weekly diversity texts help us to build on our knowledge and understanding. Each week we welcome a mystery visitor from the local community where we find out about different jobs, festivals and cultures. Our parents, who are part of our school community, have a diverse range of jobs and are keen to explain these to the children.
All our children belong to a house group which gives them a sense of belonging within school. To learn about the global community, we have established links with Salvation Way Primary School in Uganda to give our children insight into the lives of others.
Be Your best
Putting challenge at the heart of every lesson
Having high expectations of academic achievement
Demonstrating a positive attitude to learning
Building resilience and independence
Challenge is seen in the Early Years through our progressive curriculum, adult-led literacy and Maths groups and independent challenges in the continuous provision. Our children are encouraged to become increasingly independent and challenge themselves in their learning choices and are encouraged to not give up in the face of challenge.

Be Bramhope
Developing leaders
Creating high aspirations for the future
Enabling children to make responsible, healthy choices
Building a love of the outdoors
In Early Years, children are given the opportunity to show leadership in the form of being a tidy-up team leader, line leaders and book monitors. We inspire our children through mystery visitors to have high aspirations for the future e.g. biologists, paramedics, NASA space engineers.
Through cooking sessions and growing vegetables in the school garden, children have the opportunity to talk about healthy food choices. We take advantage of our extensive school grounds through our weekly outdoor activities e.g. observing the lifecycle of a frog and seasonal changes.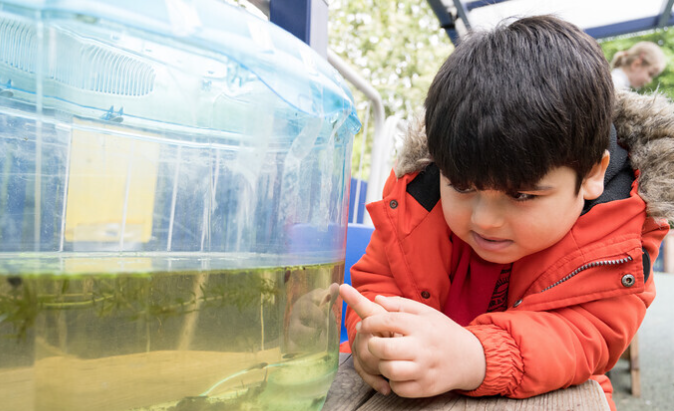 What are the lesson like?
There are set routines that we follow each day. Pupils are taught in their classes for Maths, Phonics and Literacy and mix between classes for continuous provision. We refer to continuous provision as discovery learning as children are provided with resources which enable and encourage them to discover more about all areas of learning. In addition, pupils have adult-led sessions to support specific areas of learning such as internet safety, map skills, RE lessons and PE lessons.
We teach Maths daily as an adult-led teaching session. We follow White Rose Maths scheme of work and integrate NCETM maths mastery. We provide frequent and varied opportunities to build and apply this understanding – such as using manipulatives, including small pebbles, 10 frames, dice, counters, Numicon and Unifix.
We will start delivering our phonics lessons using Read Write Inc. from September. Through the Read Write Inc. phonics scheme, children learn how to read and understand simple sentences. Phonics are used to decode regular words and learn how to read them aloud accurately. Children are also taught how to read some common irregular words (red words). Through comprehension activities, children learn how to demonstrate understanding when talking with others about what they have read.
Our Literacy lessons are based on our key texts which form our overarching half-termly topics, for example, All About Me, Under the Sea, Transport and People Who Help Us, Space, Animals and Minibeasts, Traditional Tales. We have chosen high-quality texts which support language and vocabulary building, and they act as a stimulus for writing. Children participate in 'Helicopter Story' sessions which inspires the children to tell and act out their own imaginative stories.
Comments from Reception children:
Lucas "Bramhope is great because you can play and have fun learning, like meeting mystery visitors, and you can make new friends."
Beatrix "It's really good because you learn new things you don't know, like counting and adding."
Rosie "It's a nice school because we get lots of time in the wildlife garden."
Molly "I like colouring, drawing and making books."
Zahra "I like doing handwriting. "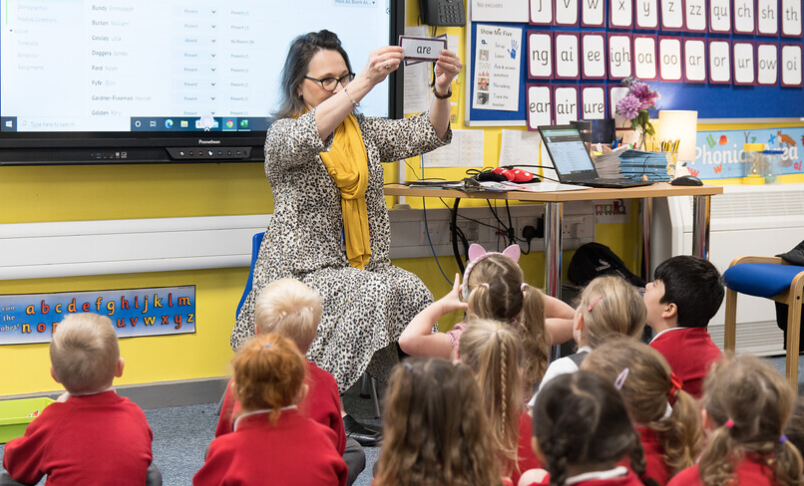 What do we mean by progress?
Our curriculum is designed to build on prior knowledge and skills. Our aim is for children to leave Early Years with the skills, knowledge and experiences to begin the National Curriculum which starts in Year 1.
Please see our half-termly overviews for more information on progression in Early Years.
What do we mean by assessment?
Ongoing assessment is an integral part of the learning and development processes at Bramhope. Staff observe pupils to identify their level of achievement, interests and learning styles. These observations are then used to inform future planning. Through our focus child system, observations are recorded in paper-based learning journals to show their progress over time. Each term, staff assess more formally to see if pupils are on track to meet the E.L.G. (early learning goals)
At the end of the EYFS (end of Reception), staff complete the EYFS profile (Statutory requirement) for each child. Pupils are assessed against the 17 early learning goals, indicating whether they are:
On track - meeting expected levels of development
Not on track - not yet reaching the expected levels of development
The prime areas we assess are as follows;
Communication and Language
Listening, attention and understanding speaking.
Personal, Social and Emotional Development
Self-regulation, managing self and building relationships
Physical Development
Fine motor.
The prime areas are strengthened and applied through the specific areas:
Literacy
Comprehension, word reading and writing
Mathematics
Numbers and numerical patterns.
Understanding the World
Past and present, people, culture and communities.
Expressive Arts and Design
Creating with materials, being imaginative and expressive.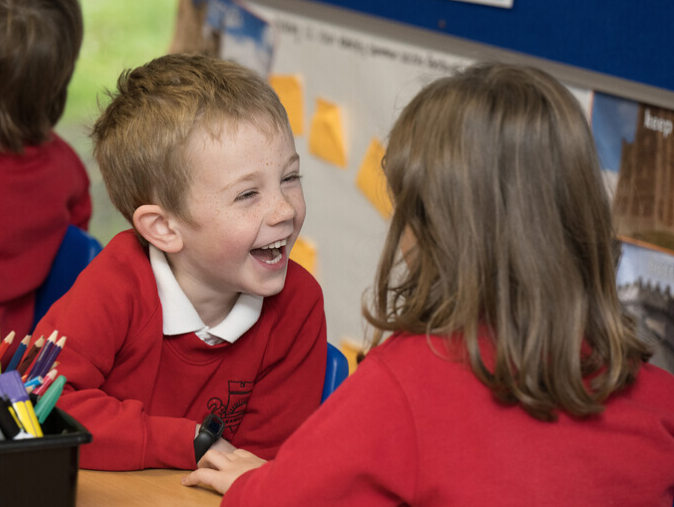 ---
2023 Parent Workshop Presentations:
---
Useful Links:
Bramhope's Teaching and Learning Policy
Bramhope's overall curriculum statement
What to expect in the Early Years Foundation Stage: a guide for parents
High frequency words for Reading & Spelling
Short list of vocabulary for story-writing