Writing
At Bramhope Primary school, we strive to nurture a passion for writing. Our curriculum is designed to teach pupils to become:
Clear communicators – To develop skills in spelling, grammar, vocabulary, punctuation, tone and text organisation in order to convey information effectively.
Creative writers – To use their writing as a vehicle to express their own ideas and to be encouraged to be creative and use their imaginations.
At Bramhope Primary School, writing is taught daily following the national curriculum. We have based our curriculum on the following four purposes of writing:
Entertain: To entertain the reader often by evoking an emotional response. To write to capture and hold the attention of the reader making them feel happy, sad etc.
Inform: To explain, instruct and to give information to the reader.
Persuade: To argue a particular point of view to convince and persuade the reader.
Discuss: To present arguments and information from different viewpoints to help the reader draw conclusions based on the evidence.
Our writing curriculum map specifies when children will learn to write for these different purposes and the types of genres which this will in turn cover. For example, newspapers to inform. Our curriculum map also specifies the books and reading material that the children will read and learn about to inspire them to write. We have thought carefully about our choice of text to ensure that we provide an inspiring and progressively more challenging diet of literature.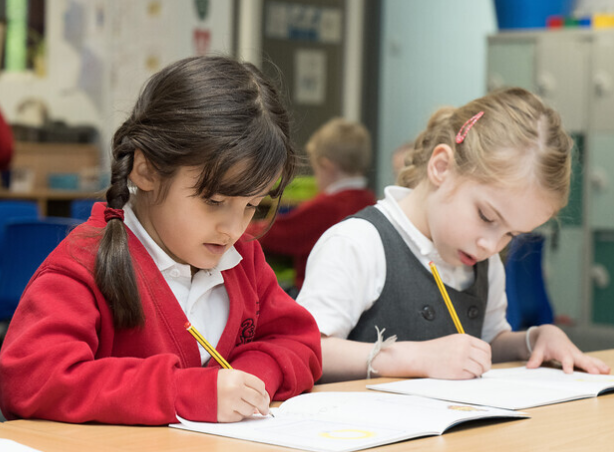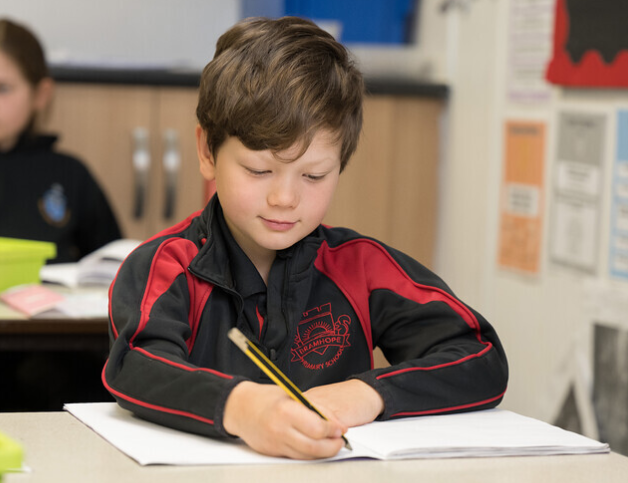 The Teaching of Handwriting
We believe that teaching handwriting to a high standard promotes self-esteem and that fluency in handwriting reduces pupils' cognitive load when composing their own writing. To achieve this, we:
Emphasise the development of gross and fine motor skills in Reception.
Teach correct letter formation, posture and pencil grip.
Develop automaticity and handwriting speed.
Children also learn the correct formation of numeral digits.
In line with DfE supporting documents for the validation of phonics schemes, children initially are taught to form individual letters.
When ready to progress, children learn to add exit strokes before learning cursive letter formation. All children are expected to have mastered letter formation in a cursive style by Year Five. Additional support is offered to any pupils as necessary.
We use the Nelson Handwriting Scheme from Year One onwards to ensure a coherent approach throughout the school.