Pastoral Team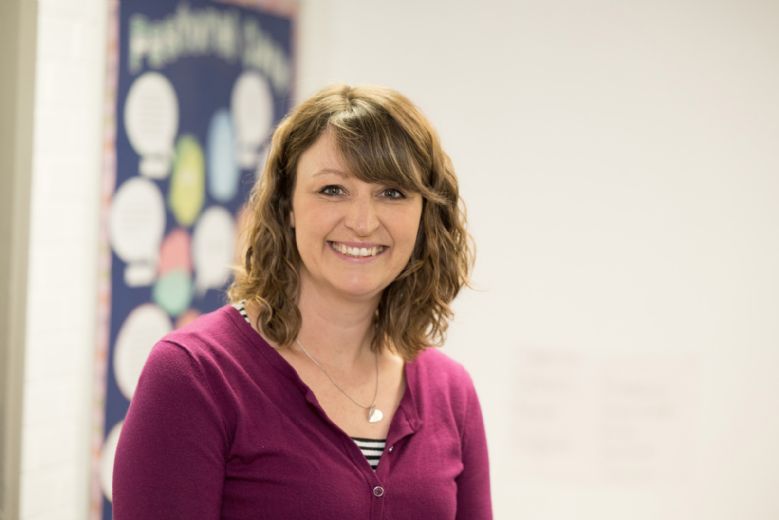 Mrs Yeomans
I work at Bramhope as a Pastoral Coordinator. I also work in key stage 1 as an HLTA across all the classes. I completed a PGCE in secondary science education and worked for many years as a biology teacher. I gained lots of experience in supporting pupils in my form group, with a particular focus on transition for new year 7 pupils.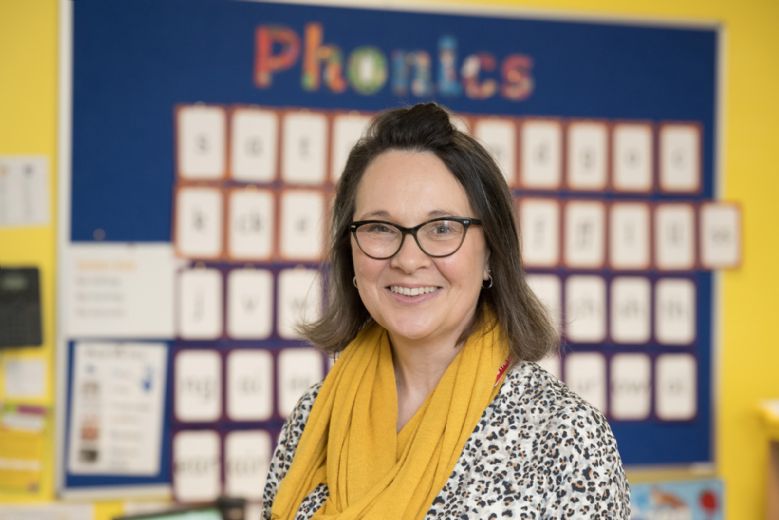 Mrs Judd
I work at Bramhope as a Pastoral Coordinator and DDSL. I also work as an HLTA with the reception and key stage 1 children who have speech and language needs. I originally trained as a Clinical psychologist and worked within CAMHs and the Child Development Team here in Leeds. I have also worked as a preschool music teacher and as a teaching assistant at another school.
We are Mrs Judd and Mrs Yeomans, and we are the Pastoral Care Co-coordinators at Bramhope Primary School. We believe that supporting the health and well-being of our pupils and parents will assist in improving each pupil's school experience and this, in turn, will help academic outcomes.
Our role is to provide support and guidance to pupils, helping them to address any social, emotional or behavioural needs that may occur.
We work closely with other adults, within and outside of the school, to identify and break down barriers, helping children to remain motivated so that they can achieve their best.
Social, Emotional and Mental Health (SEMH) is critical to the development and educational achievement of children and young people and research has shown it has important consequences for health and social outcomes in adult life.
An example of the types of support that the school can offer (after liaising with parents) is as follows:
Increasing confidence and self esteem
Friendships, behaviour and social skills
Improving relationships with others
Listening to what children have to say and helping them to understand their feelings
Expressing their views
Support through difficulties at home and at school
Bereavement
Transition from KS1 to KS2 and to high school
This support may be provided through:
Intervention groups
Targeted individual support
External agency provision (e.g. Counselling, Educational Psychologist, CAMHS)
We are keen to work in partnership, to support pupils and families, so if you have anything you would like to discuss with is, please do not hesitate to contact us in school or via email at pastoral@bramhopeprimaryschool.co.uk.
additional support
For families who are in need of additional support, a range of services can be accessed through the Otley, Pool and Bramhope family of schools (the cluster). School is able to work with you to make referral for your child/family.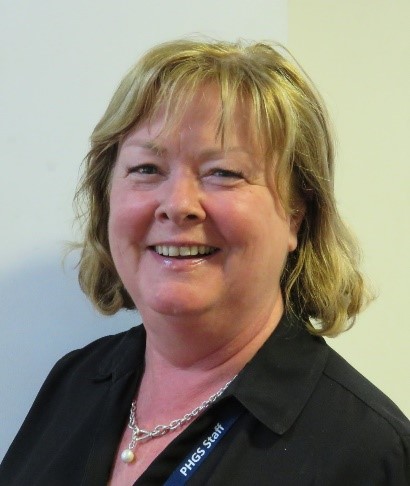 Angie Wilson
Parent Support Advisor
I offer a bespoke parenting support and advice service to families of children (aged 5-19) who attend the schools within the cluster.
Monique Matheson
School Counsellor
I work for the Otley cluster on a Wednesday, Thursday and Friday. My job is to provide a confidential and safe space for children and young people. I aim to promote their wellbeing and emotional health and build resilience to help them cope with difficulties they may face.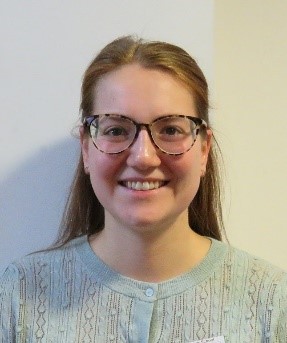 Imogen Fuller
School Therapist
My role is to support children and young people with their mental health. Dramatherapy is a form of psychotherapy that uses healing aspects of drama within the therapeutic relationship. Dramatherapy uses story, role, movement, and many creative techniques to help young people get to know themselves, their feelings, and experiences. Dramatherapy can be beneficial for young people, as it often doesn't focus on having to put feelings into words and takes a gentle and playful approach that ensures young people feel safe and comfortable whilst having sessions. I work with all the schools in the Otley, Bramhope and Pool cluster, and my job includes collaborating with parents, carers and school staff in ensuring each young person is supported.
school-based pastoral activities
anti-bullying week assembly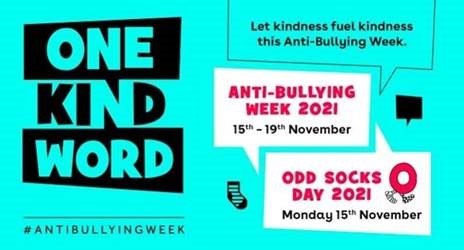 Monday 15th November 2022 marked the start of anti-bullying week; its theme this year is 'One kind word'.
The week began with 'Odd Socks Day' to celebrate what makes us all unique!
The children were able to show off their choice of odd socks in the assembly on Monday 15 November!
TOY LIKE ME EXHIBITION

On 17th and 18th November 2021, children across all key stages attended the 'Toy Like Me' exhibition, along with their teachers, in the KS2 Hall. In groups, they were able to view 12 large image boards to stimulate discussion surrounding disability. These images were of familiar toy prototypes representing a range of disabilities. For example, Barbie with a missing limb, or Olaf the snowman with a cochlear implant. We were so impressed by how well the children listened to each other's views; they showed great maturity and thoughtfulness.
Once they had viewed the 'Toy Box Tales' exhibition, KS2 enjoyed completing a fact finding task using the information cards displayed alongside the images. Children in Reception and KS1 completed some colouring sheets of some other toy characters.
Here are some thoughts from your lovely children!
"We think there is a connection to Anti-bullying week; all these characters have something different on their body. It tells us that we shouldn't bully because someone is different".
In response to the Lego Superman in a wheelchair: "It's important to have Lego figures of everybody, not just all the same".
"If I was in a wheelchair, I would want a Lego figure like me".
"I liked the exhibition because it educates us about disabled people which is important to me".
parent workshops
We have been delighted to see so many parents/carers in school for our parent workshops. The feedback has been really positive, and the speakers have enjoyed the sessions too. Find out more about each of our workshops below
autumn 1
In October, we had Lauren Green join us, a speech therapist from Away With Words. Her fantastic presentation was especially aimed at parents of under 6's The role of speech in child development: Making the Most of your conversations. Parents found the session really useful and enjoyed the opportunity for discussion with other parents.
autumn 2
In November, Sue O'Leary-Hall visited with her stimulating session: How To Help With Homework. This was well attended by parents from all year groups. There were some interesting discussions, and we all left with a number of new strategies. Parents reported that the talk was really helpful and highly recommended.
spring 1
Parenting in a Digital World was presented by Mrs Hahnel (our Computing lead) with the assistance of our digital leaders. Thanks to the digital leaders, who did an excellent job at presenting some of the key challenges to parenting in a digital world. They demonstrated a huge commitment to their role and presented with confidence.
The evening was really useful to highlight some of the key issues parents are facing and was informed by our online survey. Did you know for example the following statistics:
68% of KS1 children and ?95% Year 5/6 children? have their own devices?
75% Year 5/6 children? use their devices for at least an hour a day.
38 % of UKS2 children use Tik Tok? and 23% use Snapchat?
60% of KS1 are using YouTube?
Please find a reference document below with some of the key learnings from the evening.
summer 1
Tuesday May 24th 7-8pm
Me and My Body: How to approach conversations with your child

As part of our series of parent workshops, Dr Harriet Wallace came to talk about conversations that can be tricky to manage about bodies, growth, development and relationships. She is a Consultant in Genitourinary medicine and works both in HIV medicine and in Leeds sexual health clinic. Leeds sexual health treats anyone from age 13 years and she is medical safeguarding lead for that service and works with vulnerable young people. Her open, non judgemental style helped to generate some great discussion and many parents commented that it had helped them rethink their approach. She provided us with some uesful tips and discussion points. We have included her power point slides and resources list.
summer 2
Getting Active with your children
Presented by Sporting Influence (our PE providers)
Other Sources of Support
domestic abuse
LGBTQIA+ Specific Agencies
Emergency Accommodation and support
Out of office hours ring Leeds City Council Emergency out of hours helpline 0113 240 9536.
National Domestic Violence Helpline
Bullying
Child Protection
Self Harm
Top Resources for you and your children
Sexuality and Gender Identity