Maths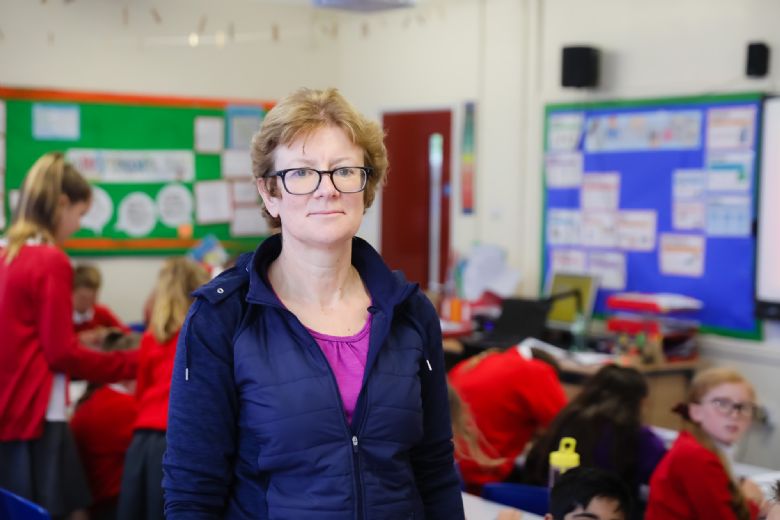 Subject Coordinator: Mrs Laws
Contact: maths@bramhopeprimaryschool.co.uk
Intent
The national curriculum for mathematics aims to ensure that all pupils:
become fluent in the fundamentals of mathematics, including through varied and frequent practice with increasingly complex problems over time, so that pupils develop conceptual understanding and the ability to recall and apply knowledge rapidly and accurately.
reason mathematically by following a line of enquiry, conjecturing relationships and generalisations, and developing an argument, justification or proof using mathematical language.
can solve problems by applying their mathematics to a variety of routine and non-routine problems with increasing sophistication, including breaking down problems into a series of simpler steps and persevering in seeking solutions.
In other words, we want to ensure that every pupil has a rich and meaningful mathematics education.
Implementation
We balance appropriate support for pupils who need it, with sufficient depth and challenge for higher-attaining pupils.
We promote enjoyment of learning through practical activity, exploration, discussion and collaboration.
We develop confidence and competence with numbers and the number system as well as through the use of precise mathematical language.
We develop the ability to solve problems through decision-making and reasoning in a range of contexts.
We help children understand the importance of mathematics in everyday life and support them to make mathematical links between concepts and their previous learning.
Impact
We use the White Rose Maths Schemes of Learning as a starting point in order to develop a coherent and comprehensive conceptual pathway through maths. The focus is on the whole class progressing together with support and challenge provided. Collaborative planning with year group colleagues ensures consistency.
Learning is broken down into small, connected steps, building from what pupils already know. Difficult points and potential misconceptions are identified in advance and strategies to address them planned.
Key questions are planned which challenge thinking and develop learning for all pupils.
Contexts and representations are carefully chosen to develop reasoning skills and to help pupils link concrete ideas to abstract mathematical concepts.
The use of high quality materials and tasks to support learning and provide access to the mathematics, is integrated into lessons. These may include NCETM materials, NRICH investigations, visual images and use of CPA (concrete, pictorial and abstract) resources.
Opportunities for extra fluency practice (instant recall of key facts, such as number bonds, times tables, division facts, addition and subtraction facts) are provided on a daily basis.
Impact is measured through formative assessment such as questioning, verbal feedback and live marking. It is also measured through assessment such as mini-topic assessments, NFER tests from Y1-Y6 and termly multiplication tests for Y3-Y6.
It is our expectation that all pupils have fluent recall of x tables (up to 12 x 12) by the end of Year 4.
Parental support
White Rose Maths have teamed up with TV presenter, teacher and parent Michael Underwood to bring a mini-series called Maths with Michael. Many parents feel like maths has changed and can sometimes find it challenging to keep up to date with teaching strategies in maths.
The episodes include place value, subtraction, multiplication, division, fractions and algebra.
https://whiterosemaths.com/for-parents/maths-with-michael/