English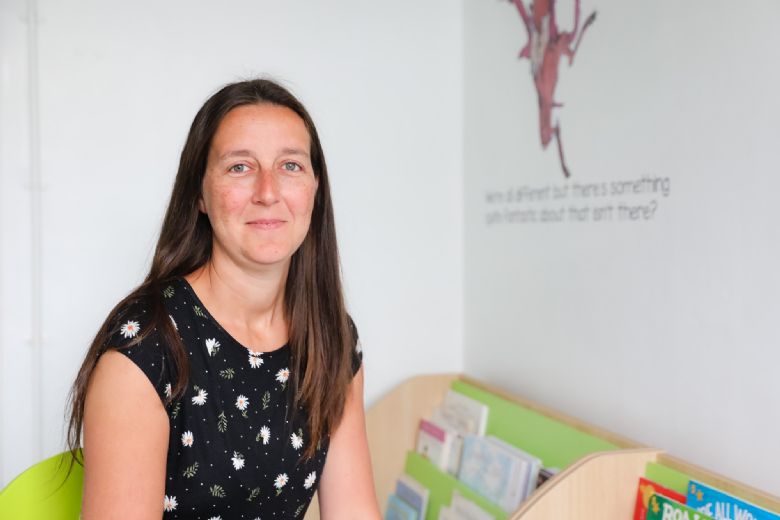 Subject Coordinator: Miss Harrison
Contact: english@bramhopeprimaryschool.co.uk
At Bramhope Primary School, the foundations for teaching the National Curriculum English begin in Early Years Foundation Stage, with the development of a high quality programme planned within Communication, Language and Literacy. The teaching of English at KS1 and 2 is underpinned by the expectations and programme of study set out by the DfE's National Curriculum (2014) follow link below.
Reading
Reading is a key skill and at Bramhope Primary School, We believe that children should be continually 'clocking up their reading miles', developing their reading skills and developing a love of books. We recommend a minimum of 20 minutes a day of text enjoyment (either children reading to an adult, reading independently or being read to).
Our 'Individual / Home Readers' books come from a number of sources including Collins Big Cat, Rigby Stars, Pearsons Lighthouse and Oxford Reading Tree. In the early stages of reading, the books are grouped into 'Phases' and 'Sets' which align with the Letters and Sounds programme we follow at Bramhope Primary School. Books then progress onto colour bands matched to National Curriculum expectations. These 'real' texts are also supplemented by our subscription to Pearsons Bug Club eBooks. The level of each child's reading is regularly assessed and closely monitored to ensure that the books continually match each child's individual ability and progress. If required, extra reading is facilitated e.g. an additional small group or 1:1 reading session will take place.
Both our Reception/Key Stage 1 and Key Stage 2 libraries are well stocked with a range of books, including many of the books in our 3 sets of 100 recommended texts (look out for the gold stars!). These wonderful resources enable our children to experience a wide range of genre.
Our English planning and teaching links to high quality texts and author or genre focus. A love of reading is also promoted through sharing of quality class texts.
Phonics & Spelling
In EYFS and Year 1, children are taught discrete phonics every day. We follow the 'Letters and Sounds' phonics programme and use a range of activities and strategies to develop knowledge of phonemes, graphemes and skills in blending and segmenting. Take a look at our Phonics Information PowerPoint for greater detail. A Phonics Screening Check takes place in June for all Year 1 children. Children who do not meet the required standard or are identified as needing additional work, continue with bespoke intervention sessions. They are also required to retake the Phonics Screening Check at the end of Year 2.
Spelling is taught discretely in Year 2 and across KS2 following the 'No-nonsense Spelling' programme from Babcock. During these sessions, children learn spelling patterns, rules and high frequency words. Children are also expected to learn Common Exception Words (CEWs) appropriate for their age.
Throughout all written work, children are taught to proof read for errors, use dictionaries / thesauruses to support their spelling, develop mnemonics (systems for aiding memory) and learn about how to use etymology (understanding of the origin of words) to help with spelling.
We also use home spelling lists / tests, word banks and mats and other various resources to support the correct application of spelling. Additional teaching is facilitated where required for individuals or small groups who need extra support.
Writing
Writing is taught systematically across the school daily (both in English lessons and across other curriculum areas) according to National Curriculum expectations in terms of skills.
We want children to develop their writing skills so that they can write fluently, adapting their language and style for a range of contexts, purposes and audiences with a wide knowledge of vocabulary and grammar.
Much of our writing is based on carefully selected, quality texts covering fiction, non-fiction and poetry mapped out on our text overview. Where possible, we write for 'real reasons'. Genres are revisited during the journey throughout Bramhope in order to build on previous learning.
Units of work focus on developing: sentence construction, vocabulary, sense of audience, punctuation, grammar and structural features and organisation. Wherever possible there are strong links across the subjects.
In handwriting and presentation, we teach the children to use cursive script from Key Stage 1.