English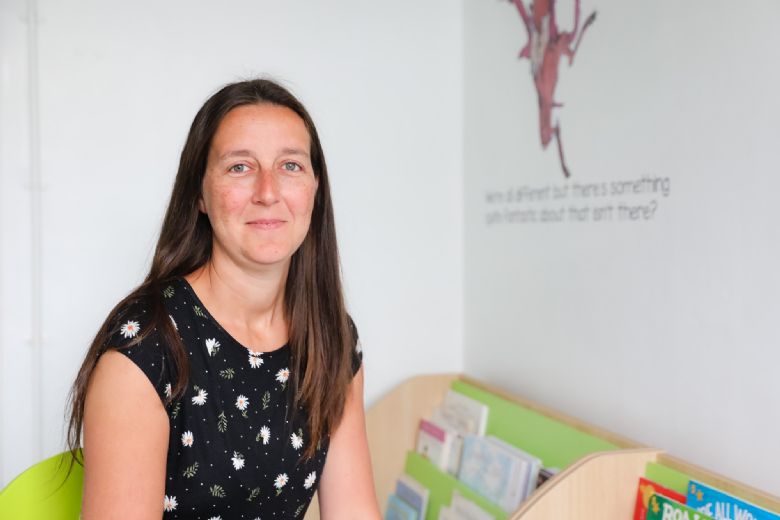 Subject Coordinator: Miss Harrison
Contact: english@bramhopeprimaryschool.co.uk
Reading
At Bramhope Primary School we nurture pupils to become both fluent and inspired readers. These two aims run parallel through our teaching of reading. By the time children leave our School, our aim is that they will:
Be able to read age-appropriate texts fluently and with good comprehension
Have a love of reading
Have experience of a wide variety of books that inform and inspire them
Be able to make informed choices about what they read
Be able to talk about their favourite authors
Throughout the school, we enthuse about books and reading of all kinds. We promote good habits to support reading. These include:
Parents and carers reading aloud to children throughout the primary phase
Teachers sharing favourite books, characters, and texts
Teachers regularly, frequently and skilfully reading aloud to their class
Choosing texts which make valuable links between different areas of the curriculum
Promoting frequent ring-fenced time for reading
Guiding children in their choice of reading material
Using 'reading champions' to promote reading and influence choice of books in school
Encouraging a 'mixed-diet' of high quality reading materials, including poetry and non-fiction
Each year group has a carefully selected pack of books which celebrate equality and diversity.
Hosting celebratory days such as World Book Days
Praising and rewarding children who read regularly –for example reading with Noodle the dog
Phonics
The systematic teaching of phonics has a high priority throughout Reception and Key Stage 1 and is delivered as an intervention thereafter. Staff in reception and KS1 systematically teach pupils the relationship between sounds (phonemes) and the written spelling patterns, or graphemes which represent them.
(Please see English Policy for details on how we teach phonics)
Writing
At Bramhope Primary school we strive to nurture a passion for writing. Our curriculum is designed to teach pupils to become:
Clear communicators – To develop skills in spelling, grammar , vocabulary, punctuation, tone and text organisation in order to convey information effectively
Creative writers – To use their writing as a vehicle to express their own ideas and to be encouraged to be creative and use their imaginations.
At Bramhope Primary School writing is taught daily following the national curriculum. We have based our curriculum on the following four purposes of writing:
Entertain: To entertain the reader often by evoking an emotional response. To write to capture and hold the attention of the reader making them feel happy, sad etc.
Inform: To explain, instruct and to give information to the reader.
Persuade: To argue a particular point of view to convince and persuade the reader.
Discuss: To present arguments and information from different viewpoints to help the reader draw conclusions based on the evidence.
We carefully choose high quality texts to help inspire our English work.
(Please see English Policy and our approach to writing for further details)
Speaking and Listening
We believe that writing and speaking and listening are intrinsically linked. We aim to ensure all our pupils leave primary school as:
Clear communicators – To develop skills in speaking and listening in order to communicate effectively.
Inspired speakers – To use their voice as a vehicle to express their own ideas and influence others.
At Bramhope Primary School we ensure the following:
Speaking and listening is a part of every lesson at Bramhope Primary School.
In all subjects talk is valued and used as a vehicle to teach learning points.
Teachers explicitly teach speaking and listening skills from Reception to Y6.
Talk partners are used throughout the school.
(Please see English Policy for further details)