School Meals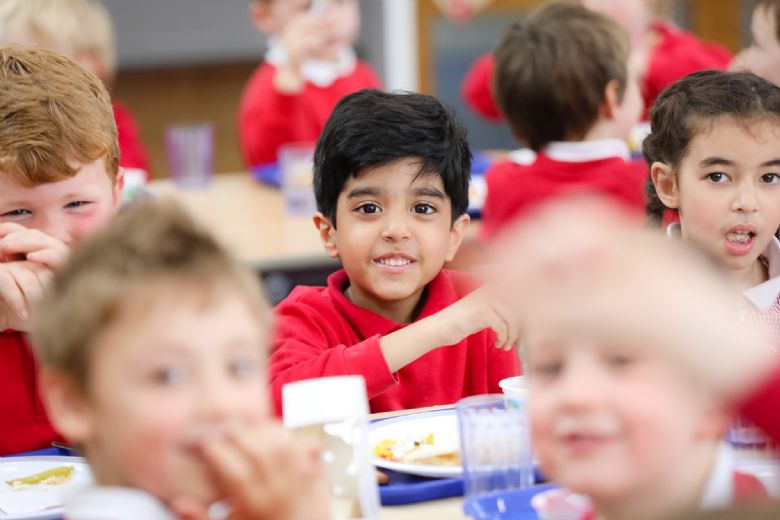 Our lunch break is from 12.00 noon to 1.00 p.m. Children may have a school meal - sandwiches are available through our School caterer, or children may bring a packed lunch from home.
You can check if you meet the eligibility criteria for Free School Meals by clicking here
We are delighted to have Harrison Catering as our provider who have been serving quality school meals to our children since September 2017.
Children may switch on to school meals at any time by informing the School Office in advance. Please allow two week's notice. We request that once on School meals children remain on them for at least half a term. Payment will be set up on Scopay once your child is added to the Dinner Register, by the School Office.
Our catering manager Craig Robinson would love to hear from you with any feedback, concerns or particular favourites and can manage any food allergies your child may have. Please note we are a nut free school.
Please contact Craig directly with any queries relating directly to the food served at Bramhope on bramhope@harrisoncatering.co.uk or speak to your class teacher.
Harrison operate a 3 week rolling menu - see this term's menu below. Please also click on the link on the left, to view our culinary theme day menus, for 2020!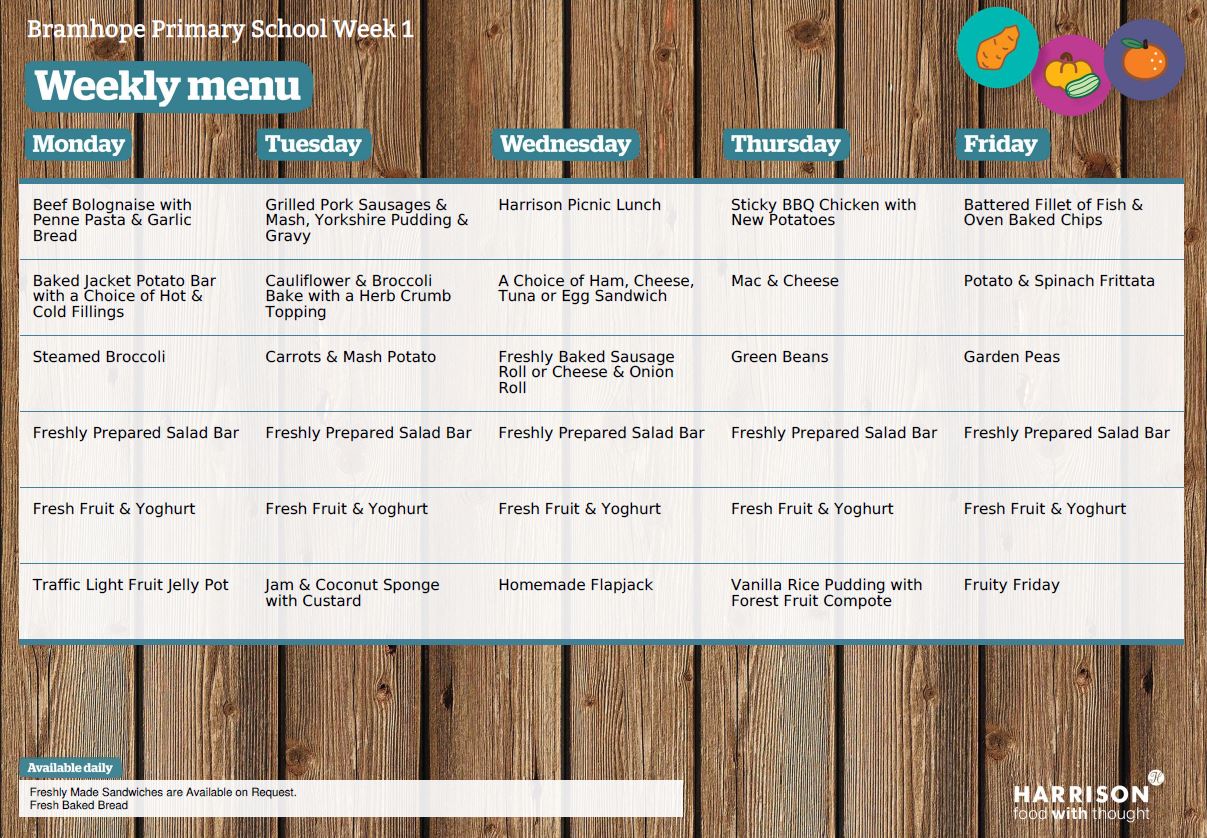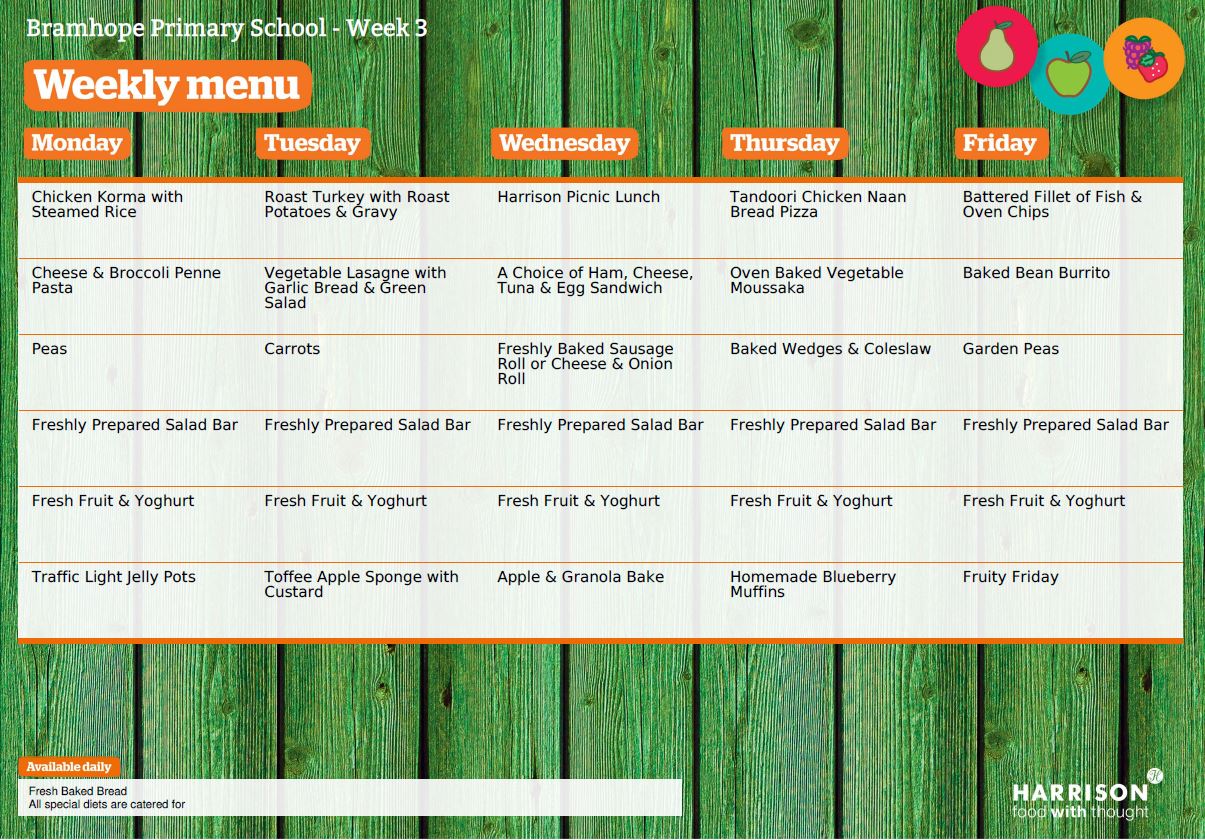 School MEALS
All Foundation and KS1 children are currently entitled to a free school meal.
School meals for KS2 children must be paid for using our on-line payments system - Scopay (Tucasi). The cost of a School Meal is £2.50. With Scopay you can top up your school meal balance at any time by an amount of your choice or, simply pay for school meals taken.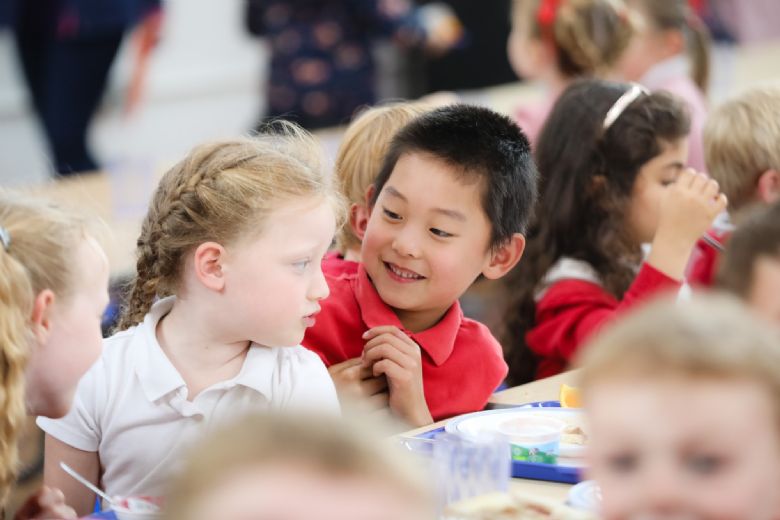 Foundation and Key Stage 1 Healthy Snacks
Children are offered milk (must be paid for the term after the child turns 5). Our school milk provider is Cool Milk. Register your child with Cool Milk here. Children are also offered a portion of fruit (free of charge) each day in Reception and Key Stage 1 classes, as the school subscribes to the Government's 'Fruit and Vegetable Scheme'. Parents of children in KS2 may also send fruit or vegetables for break-time.