School Admissions
School admissions for Bramhope Primary School are managed by Leeds City Council - both Reception admissions and in-year transfers. All waiting lists are held by Leeds City Council. You are welcome to make enquiries via our Admin Team.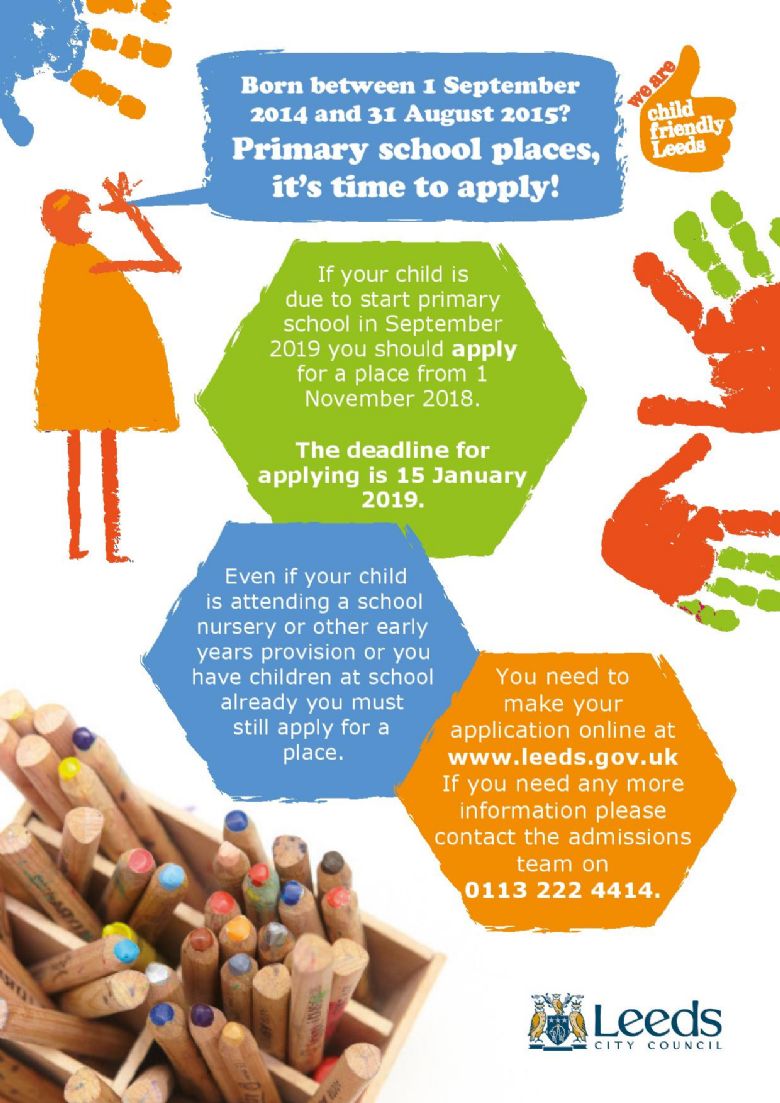 Please visit the Leeds City Council website here for more information about admissions for starting school or for in-year admissions. Please note that Bramhope is an oversubscribed school although we have limited places in KS2 currently. Please find over-subscription criteria in the document below.
If you'd like to arrange an appointment to look round Bramhope Primary School please arrange an appointment through our Admin Team via 0113 2671222 or admin@bramhopeprimaryschool.co.uk.
If families need any further information they can contact the Leeds City Council Admissions Team on 0113 222 4414.
Find out when our Open Days are for reception admissions by following this link.
For more information on our School please find out more by reading our Parent Handbook, browsing our website or contact us directly.
Admissions for Secondary School Places for Bramhope children leaving year 6 are also managed by Leeds City Council. Please visit their website here for more information.
Follow this link to see all Open Days / Evenings for Secondary Schools in Leeds.