Online Safety
Bramhope Primary School supports children and families in pursuing safe online activities. Pupils are introduced to e-safety in Year 1 and learning is progressive, reflecting the children's increasing abilities and understanding of the cyber world.
Our annual Internet Safety Week focuses on issues from basic safety (eg. non-disclosure of personal information) to child sexual exploitation. Guidance is given about the use of social media sites and positive behaviour online.
The resources used are produced by CEOP (Child Exploitation and Online Protection Centre) and Childnet International.
Further sessions take place throughout the year depending upon the work being conducted by pupils and any issues arising that present cyberbullying, exploitation or unsafe activity. Cyberbullying is reflected in our anti-bullying policy, procedures and work.
Our digital leaders hold a drop-in session once a week to support children. Our digital lead is Mrs Hahnel please contact her on computing@bramhopeprimaryschool.co.uk.
All pupils and parents are required to complete an annual Acceptable Use Policy (AUP) before they are permitted to use the School Network (see below).
Please read our school on-line safety policy below.
The school recommends the following websites to parents seeking further information or visit our computing subject page to find out more about what we teach our children in-school.
useful internet safety resources
other ways to keep you children safe on-line
At home, sometimes children can be given unsupervised access to the Internet. This, potentially, allows them to access all kinds of society (both good and bad) and bring them virtually into their homes.

Here are some tips and useful links to help you to keep your children safe online:
Facebook/Bebo/Myspace/Snapchat/Twitter/Instagram and Youtube – These sites have a minimum age limit of 13, so primary school age pupils should NOT be using them. This is so that children's details and credentials can be protected by The Children's Online Privacy Protection Act (COPPA) passed in 1998.
Keep your computer in a shared area – Talk to your child about what they are doing online and, if possible set up your computer in a shared area at home so that you can all share in the wonderful sites that are available online.
Parent Info is a collaboration between NCA-CEOP and Parent Zone, providing support and guidance for parents from leading experts and organisations, for families in a digital world.
Below are some useful links with how to set up safer internet access for your child(ren):
UK Council for Internet Safety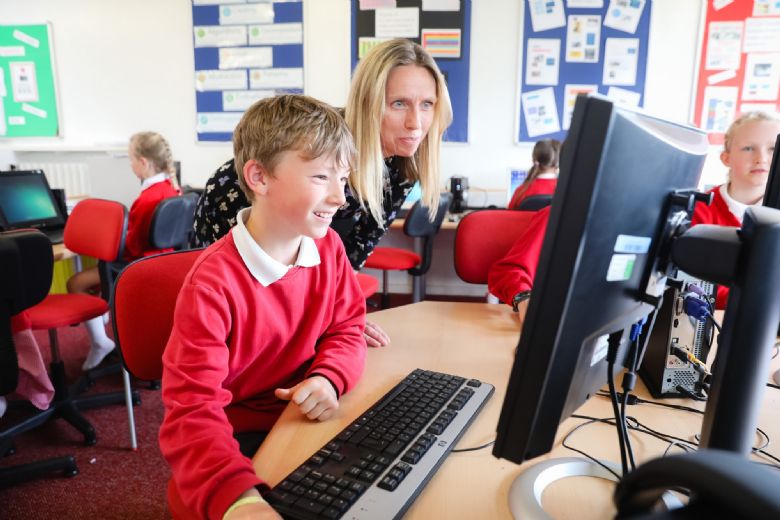 Please see below our online safety guides for parents.