Music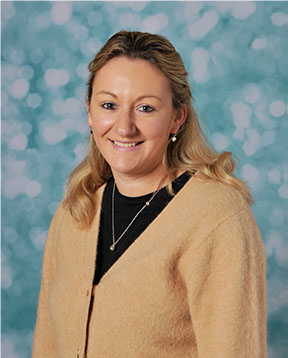 Welcome to Music
rachel.gregson@bramhopeprimaryschool.co.uk
Specialist Teacher: Miss Gregson
Introduction to music
We encourage children at Bramhope to be exposed to music from a young age and their enthusiasm is captured throughout the music lessons. Music enables children to develop their teamwork skills, self-confidence, empathy, communication skills and intellectual curiosity. The curriculum throughout the academic year follows four strands:
Singing
Children develop their singing skills through good vocal production, careful listening and a well-developed sense of pitch. Children practise singing in harmony and with musical delivery in lessons and singing assemblies.
Composing
Children develop the craft of creating melodies and putting these into short pieces and songs. Familiarity with music in a range of styles and genres is taught throughout the school. Children also develop their musical skills through the use of soundscapes and drawing pitch patterns. This links in well with appraising music which is another fundamental element of music.
Listening
Children learn to listen critically and appraise various musical genres. They expand their musical horizons and also gain a deeper understanding of how music is constructed and the impact it can have on the listener. Listening to a broad range of music also helps develop other areas of musical activity, including composing and performing.
Performing
At Bramhope, we create opportunities to celebrate, share and experience music of all kinds. Children can perform as a team and individually. This may be in class, assembly, music concerts and music visits. We encourage children to be creative and have the opportunity to develop their musical flair.
What makes music different at Bramhope?
Music at Bramhope reflects our whole school vision and school motto. For example:
Belong:
Children have worked collaboratively to produce lyrics for the new whole school song.
Children work individually and enjoy sharing their ideas with the class.
Be Your Best:
Challenging themselves to include a range of notes in their compositions.
Appraising musical genres they are not familiar and sharing detailed answers.
Working with various children and in varying group sizes.
Be Bramhope:
Practising the school song in key stages and as a whole school.
Participating in lunchtime music clubs such as recorder club and choir.
Music visits in the wider community such as our link with Bramhope Dementia 'Care for a Cuppa'.
The music curriculum has been designed to incorporate the four strands; singing, listening, composing and performing that can be used to complete musical activities based on the curriculum and links to our current learning. Music has excellent cross-curricular links such as writing songs, creating musical soundscapes, counting melodic patterns and learning about composers from the baroque, classical, romantic and 20th century.
What are lessons like?
Each music lesson begins with warm up exercises. These include singing, clapping various musical patterns and questions about music terminology from our previous lesson. We use a variety of resources in school to ensure children have access to different musical learning. This includes percussion instruments, garage band, BBC ten pieces and the 'charanga' scheme.
Each lesson ensures children have the opportunity to develop their musical skills. These skills progress throughout the school. The six areas that we focus on are:
Duration
Pitch
Dynamics
Timbre and Texture
Tempo
Structure
What do we mean by progress?
Our curriculum map shows key skills for each year half term and the music skills progression document details the skills which are developed throughout the school. Although we use the charanga scheme, we use a variety of other resources to ensure we put our own unique stamp on music within our school. The vocabulary taught enables children to link this to their music lessons. Our main terminology which is built upon from Year 1 to Year 6 is listed below:
PULSE: the steady beat of a piece of a piece of music
PITCH: the melody and the way the notes change from low to high and vice versa.
RHYTHM: or duration is the pattern of long and short sounds in a piece of music.
DYNAMICS: Loud and soft.
TEMPO: Fast and slow.
TIMBRE: The type of sound – whisper/hum/sing/talk (examples with the voice) or twinkly/hard/soft (examples with instruments).
TEXTURE: Layers of sound (number of instruments or voices playing together).
STRUCTURE: The way the music is laid out –e.g., Verse, chorus, verse.
What do we mean by assessment?
Music assessment is carried out in three ways; formatively, summatively and collecting music work to display in year group books.
Formative
Monitoring student learning and providing feedback during the lesson to improve their overall learning. This is carried out during the four strands of singing, listening, composing and performing.
Summative
Charanga is used at the end of each half-term to evaluate student learning and their overall competencies at the end of a module. This encompasses all aspects of their musical learning:
How many notes does this melody have?
Is the tempo of the music fast or slow?
Does the pitch change?
Is the third note higher or lower than the first note?
Collection of music work
Photos of our learning and examples of our musical theory work are stuck into our music books. Each year group has a music book to showcase their learning. This is something that we have only just started and hope to continue this for the next academic year.
Curriculum Subject Map - Music
Music Skills Progression EYFS to Year 6