Great Outdoors Project
The 'Great Outdoors Project' is going to focus on two areas … 'Great Outdoors Play' and 'Great Outdoors Sports' with the transformation of 4 of our outdoor areas. The project will create some amazing spaces for all of our children to enjoy for many years to come.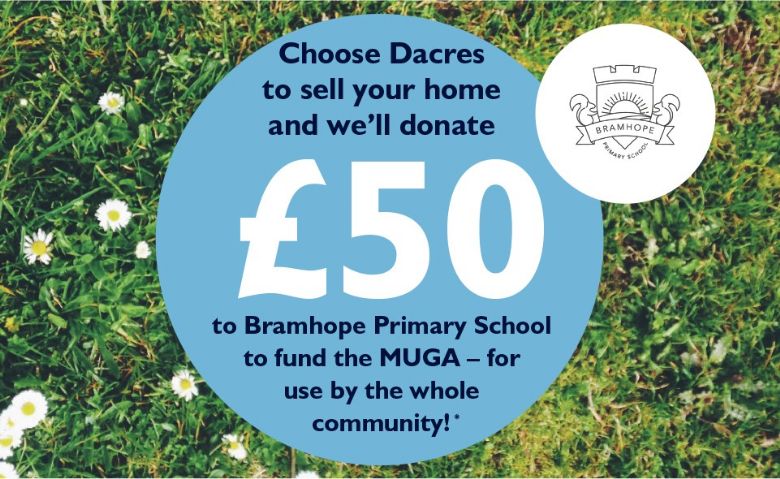 Many thanks to Dacres, Bramhope for supporting us as our first sponsor!
An Aerial Overview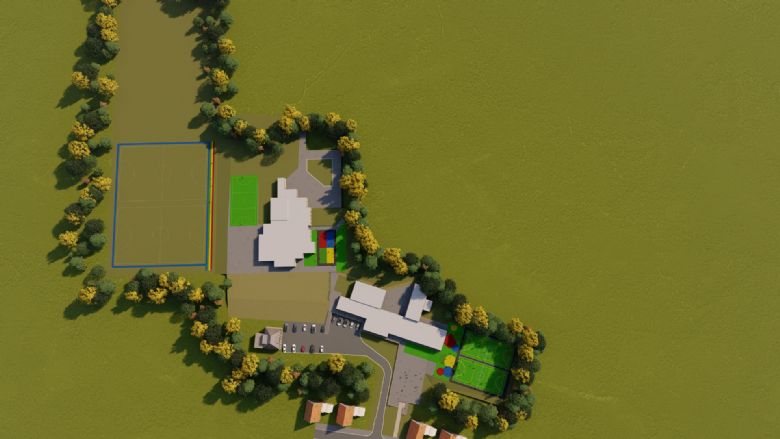 Great Outdoors Play
This is about ensuring that the KS1 and KS2 playgrounds are inclusive places where all pupils can enjoy both active play and quiet play safely, all year round.
These projects will be funded by PTA fundraising.
1. Redevelopment of KS2 playground at front of school building: including landscaping, re-surfacing and painting - c. £18k
2. Redevelopment of KS1 playground at rear including: landscaping, artificial grassing, re-surfacing and marking including house quads and mini running track around - c. £20k
3. Redevelopment of Reception Outdoor Space - c. £3.5k - £6k
*All quotes are initial costings subject to change as project & requirements evolve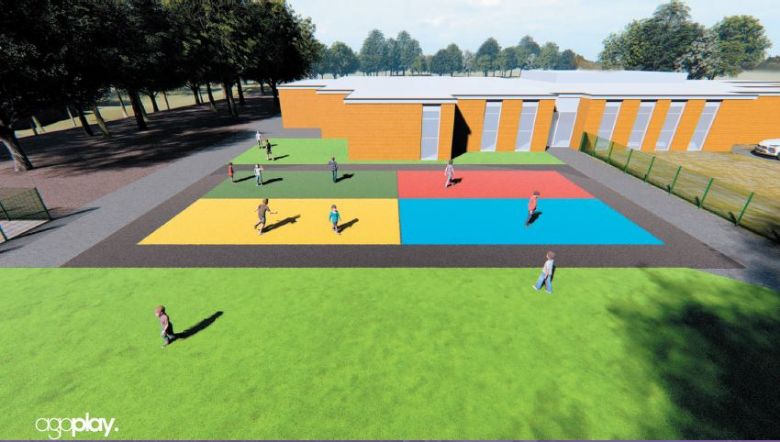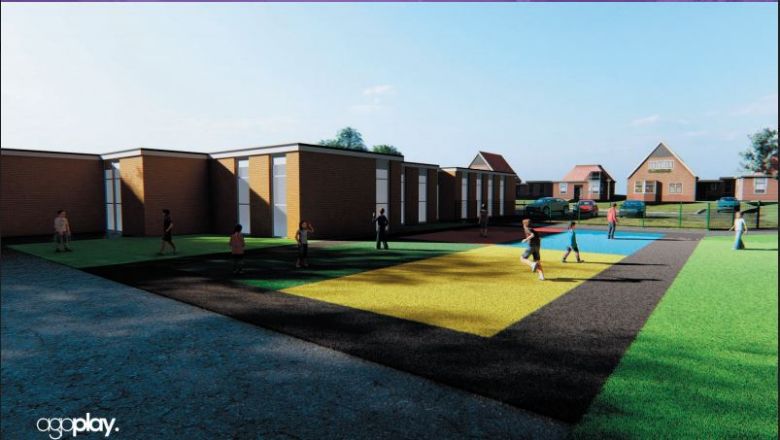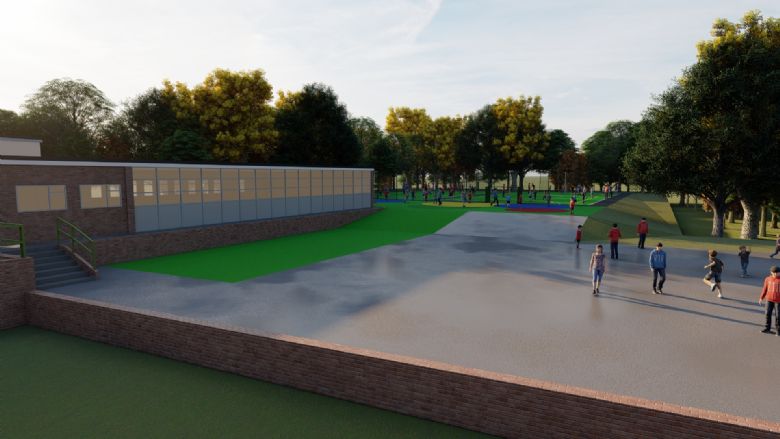 Great Outdoors Sports
This is about giving our children the chance to try out, enjoy and perform to the best of their ability a wide range of sports; providing first-class facilities to enable them to do this. We want to continue to optimise opportunities for during / after school sports.
Due to the considerable costs involved in delivering these ambitious facilities we aim to fund these by a mixture of Grants, Corporate Donations, Corporate Social Responsibility Awards, Associations with Local Sports Clubs and Lettings (to ensure an sustainable income-stream for school).
These facilities will be developed for the use of the wider community as well as the school.
All of these proposed ideas are very much in the planning phase. These are the facilities we believe our community would benefit the most from at present, but we're open to new ideas!
1. Creation of a MUGA (multi-use games area) with two full size 5-a-side football pitches on the current pitches on the KS2 playground - c. £60k
2. Creation of a full-size netball court by the edge of the field - c. £17k
3. Creation of a running track (including 4 lane 100m sprint track) around football pitches on field - £24k (NB track to painted on initially c.£350 to understand how well used / liked)
*All quotes are initial costings subject to change as project & requirements evolve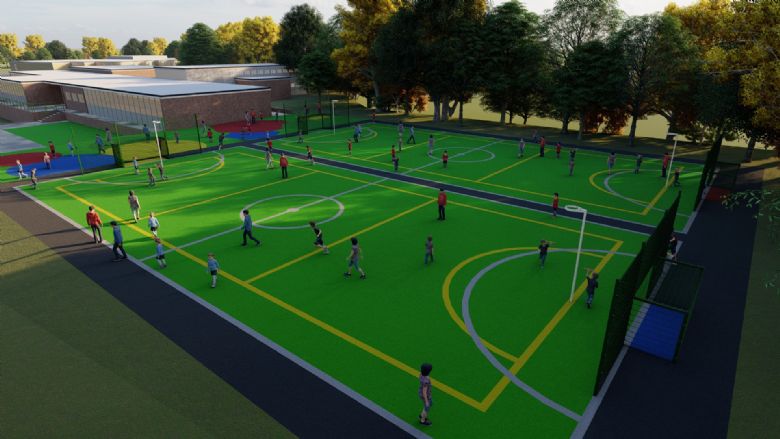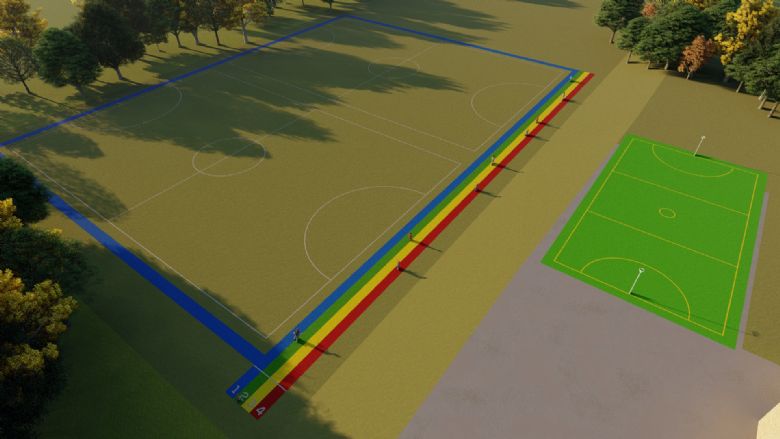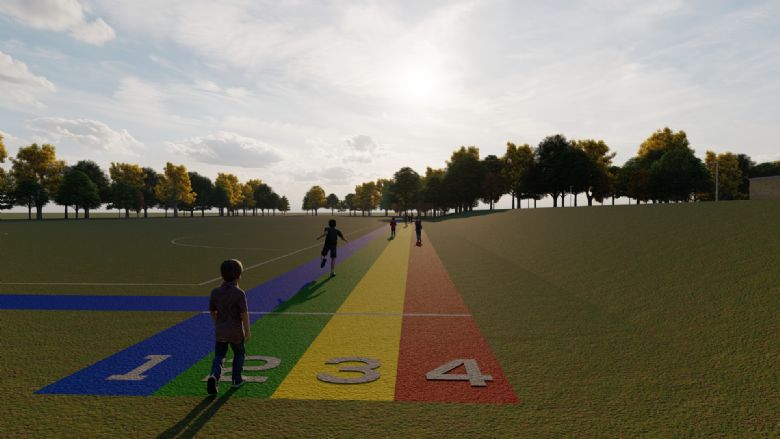 More ways to get involved COMING SOON!
Get in touch if you're able to help or advise in anyway as we gather project costings and ideas.