Geography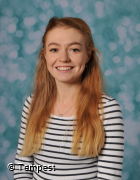 Subject Coordinator: Miss Burns
Contact: geography@bramhopeprimaryschool.co.uk
At Bramhope Primary School, we teach our children to be inquisitive about the world around them. They learn about the human and physical geography of their local area, as well as exploring the features of other countries.
The children learn about physical features around the world including: weather, mountains, volcanoes, earthquakes, coasts and rivers. They start to question how they are formed, what causes them and develop contextual knowledge of the location of these throughout the world.
The children explore how the distribution of the earth's natural resources affects where and how people live giving consideration to the location of towns and cities.
Developing their geographical skills, the children will learn to interpret a range of sources of geographical information, including maps, diagrams and aerial photographs. They will communicate geographical information in a variety of ways, including through maps, numerical and quantitative skills.