Computing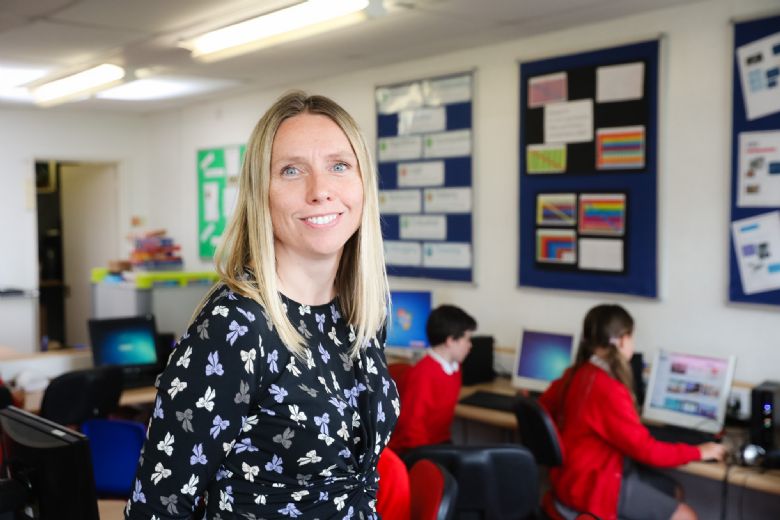 Subject Coordinator: Mrs Hahnel
Contact: computing@bramhopeprimaryschool.co.uk
"Learning to write programs stretches your mind, and helps you think better, creates a way of thinking about things that is helpful in all domains." Bill Gates
To read about on-line safety at Bramhope follow this link to our Safeguarding area or read our on-line safety policy here.
At Bramhope Primary School, problem solving sits at the heart of the computing curriculum. Using the Hour of Code program, children learn from an early age how computers work and how to program them. As they move through the school they become more proficient, for example, by developing the use of loops. Why not try some Hour of Code activities at home? As children move into KS2, they become proficient with Microbits ; this enables them to build more sophisticated programming skills and offers them the opportunity to bring their programming to life. The recent acquisition of a full class set of I-pads has opened up opportunities for a wider range of programming apps which are proving very useful to embed their learning.
E-safety is woven through all lessons. Following guidance from the government's Education for connected world framework Education for a Connected World - GOV.UK (www.gov.uk), we ensure comprehensive coverage of the key objectives. It is revisited regularly to reflect ongoing changes in the field of technology and also reflects questions or concerns children have in school. Our own school digital leaders have developed expertise in helping other children keep safe online. They lead the Parenting in a Digital world event each year, as well as offering advice and updates through assemblies. Every year, all of our children in KS1 and KS2 are asked to jointly sign with their parents our 'Acceptable Use Policy'. This policy has been developed with children, parents, governors and staff to ensure it is comprehensive, up to date and accurately reflects the opportunities and challenges of online safety at Bramhope Primary School.
In addition, children learn to master software to develop Power Point presentations, leaflets and other documents with cross-curricular links. They also follow units on computer science, which start to explain some of the details of how our different computer systems work.
Finally, the recent use of I-pads in school is used to support cross-curricular activities through apps such as Digimaps and other such programmes.
Read more about our computing curriculum and computing policy below:
ONLINE SAFETY
Bramhope Primary School supports children and families in pursuing safe online activities. Pupils are introduced to e-safety from reception and learning is progressive, reflecting the children's increasing abilities and understanding of the digital world. Parents share in the learning in school through regular updates on learning in school via the school newsletter and through the annual 'Parenting in a digital world' event. We regularly ask parents and children for their contribution so that we are able to ensure our e-safety is up to date and addressing the concerns of our school community.
Each year, our Safer Internet Day focuses on well being. Over the last couple of years, we have run the Bramhope Primary School Device Free challenge across children and staff, which has proved very successful.
In order to best support our teaching, we use a range of high-quality resources including those produced by CEOP (Child Exploitation and Online Protection Centre), Childnet International, NSPCC and the UK Safer Internet Centre. E –safety is embedded as a warm up into all lessons. In addition, further 1 hour sessions take place throughout the year depending upon the work being conducted by pupils and any issues arising that present cyberbullying, exploitation or unsafe activity. Cyberbullying is reflected in our anti-bullying policy, procedures and work.
Finally, our e-safety could not be delivered without ongoing hard work and leadership from our team of Year 5 and Year 6 digital leaders; they are responsible for leading the key parent presentation and Device Free Challenge. Furthermore, they offer regular updates to the school community in assemblies or through class visits.
Our digital lead is Mrs Hahnel please contact her on computing@bramhopeprimaryschool.co.uk.
All pupils and parents are required to complete an annual Acceptable Use Policy (AUP) before they are permitted to use the School Network (see below).
Please read our school on-line safety policy below.