Our New School Logo!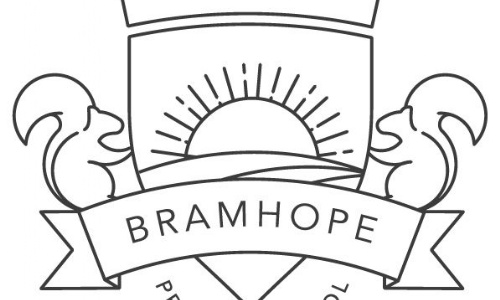 We've re-worked the school logo... here's why and how!
The previous 'BPS' logo has existed at Bramhope for over 20 years (or more... Jill in the office was a pupil here and can remember it being changed over, not that we want to reveal quite how old she is?!). So, we felt that it was time for an update. Here's a little bit more information on what we did and why we've made the changes we have!
Don't worry we're not updating our uniform quite yet - we'll let you know when we're ready to start using the new logo and we'll give you a good period of time to transfer over.
1. We talked about what the logo meant to us... with staff, parents and children...
- Who is 'BPS'? Is it known outside of Bramhope (probably not!)?
- What exactly are the things inside the 'BPS' Logo? 'I don't know', 'a rabbit', 'a ball'???
- It looks kind of dated now!
2. We talked about what makes Bramhope Primary School special... with staff and children and parents...
- It is a caring school where children and their families feel they 'Belong'
- It is an academically ambitious school where children want to 'Be Their Best'
- It is a school where experiences and learning come from both inside and outside school, in lessons and outside of lessons where our children represent our school by 'Being Bramhope'
3. Our design team came up with our School logo to bring the three areas to life:
- The squirrels coming together to represent 'Belonging'
- The crest logo to signify our academic ambitions like all other great educational institutions
- The sun rising over the Valley to signify the wider horizons for our children to 'Be Bramhope' beyond our elevated position on top of the Wharfe Valley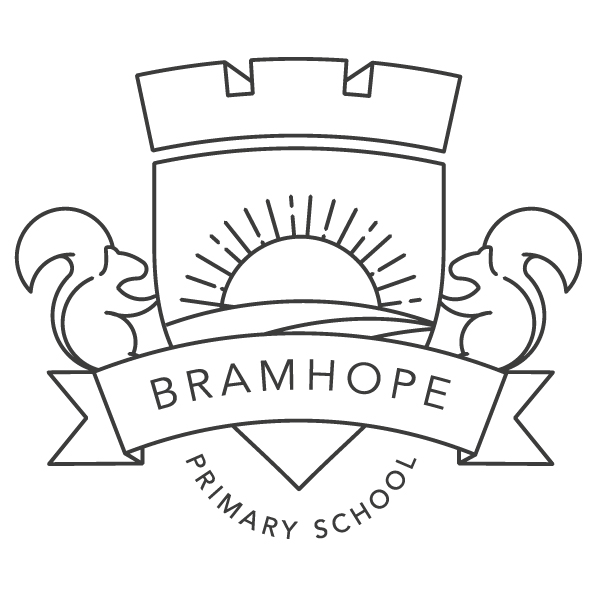 We do hope you like our friendly and inclusive logo and in future will wear our badge with pride representing and belonging to 'Bramhope Primary School' whilst doing your best!