Opera North Big Sing!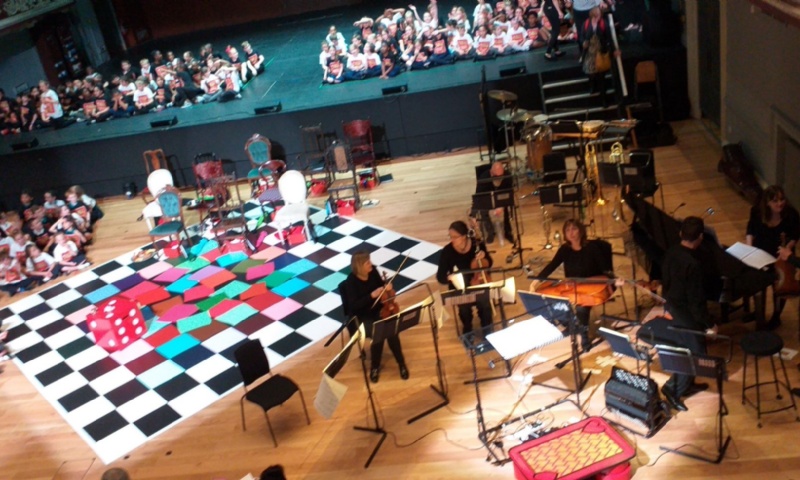 Our choir performed at Opera North's the Big Sing on Friday 14 June!
Well done to everyone who performed at Opera North's Big Sing at St. George's Hall in Bradford! The concert which featured the music 'Wonderland Restored' based on the C.S. Lewis classic Alice in Wonderland was a fitting tribute to the great tale. We met all the characters and found out more about them through the wonderful lyrics of the songs which included 'Nice weather for rabbits' and 'Down the rabbit hole'. The choir performed alongside a chorus of 12 from Opera North as well as several soloists and a small orchestra of live musicians. The percussionist was kept busy with lots of sound effects including ringing bells and the sound of rain!
It was a great experience for all of our choir members to perform so professionally. A big thank you to Mrs T and everyone at Opera North for the workshops, all the practises and the rehearsals on the day and performance.