Tour de Yorkshire Superstars!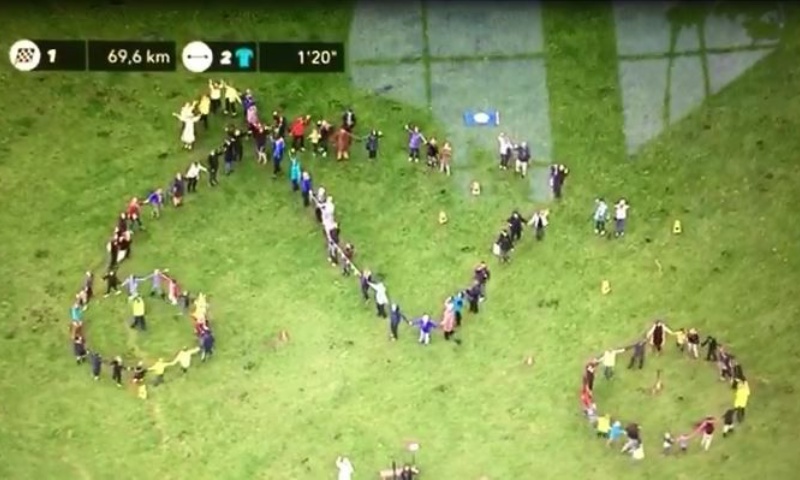 A massive thanks to everyone that joined in with the Bramhope Tour de Yorkshire Land Art.
We made it onto the big screen as part of the Tour De Yorkshire coverage! I think that everyone that took part will agree it was a really exciting experience with the helicopter shooting the TV footage circling overhead more than once!
Thanks to everyone that came along to the Tour De Yorkshire taster to practise making the bicycle wheels on the school field and to all the organisers. Both of the wheels were mainly children from Bramhope Primary School!
WINNER: The winner of the Helicopter Ride over Bramhope was yellow ticket number 69. If you can produce the winning ticket at the school office you've won!
A special thanks to Rev. Tom for organising the land art on the day and to everyone involved in making the village look so special for the Tour De Yorkshire passing through! It just shows what you can achieve by working together and here at Bramhope Primary we should be proud to have been a part of it.
The atmosphere on race day was electric for both the Men's and Women's races.
If you missed the coverage of the landart you can view it below.