100 Book Challenge Smashed!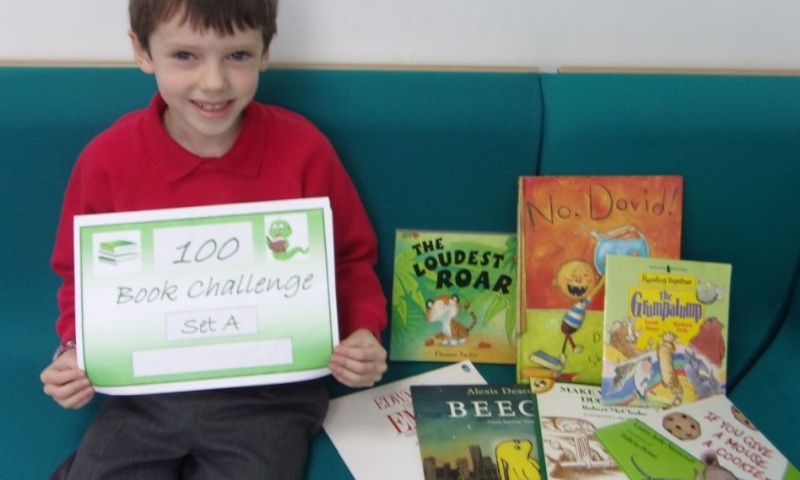 Meet one of our super readers - reading all 100 challenge books (well almost)!
Luke in Year 1 has put in an amazing amount of effort with his '100 Book Challenge'. Luke has read a staggering 99 out of the 100 books in this challenge. Not only was he able to access many of the books from the school library, but he also sourced others from his local library and purchased a few missing titles - which he has now kindly donated to the school library! Absolutely fantastic Luke!
Can you help Luke, and others, complete this challenge? One of the books is proving a little tricky to get hold of. Do you happen to have a copy of the following book at home: 'The Orchard Book of Funny Fairy Tales'?
Are you interested to read one of the 100 Book Challenge lists at home? See all the lists by age group on our English Page here!
Don't forget on Tuesday 26th March, there will be an Usborne Books Fair in School to coincide with Parents' Evening - 3.15 - 6.30pm in the Lower School Hall. For every book bought school receive a donation towards FREE books for School.
World Book Day vouchers can be used to get £1 off any Usborne title. Cash, cheques and credit card are all accepted.